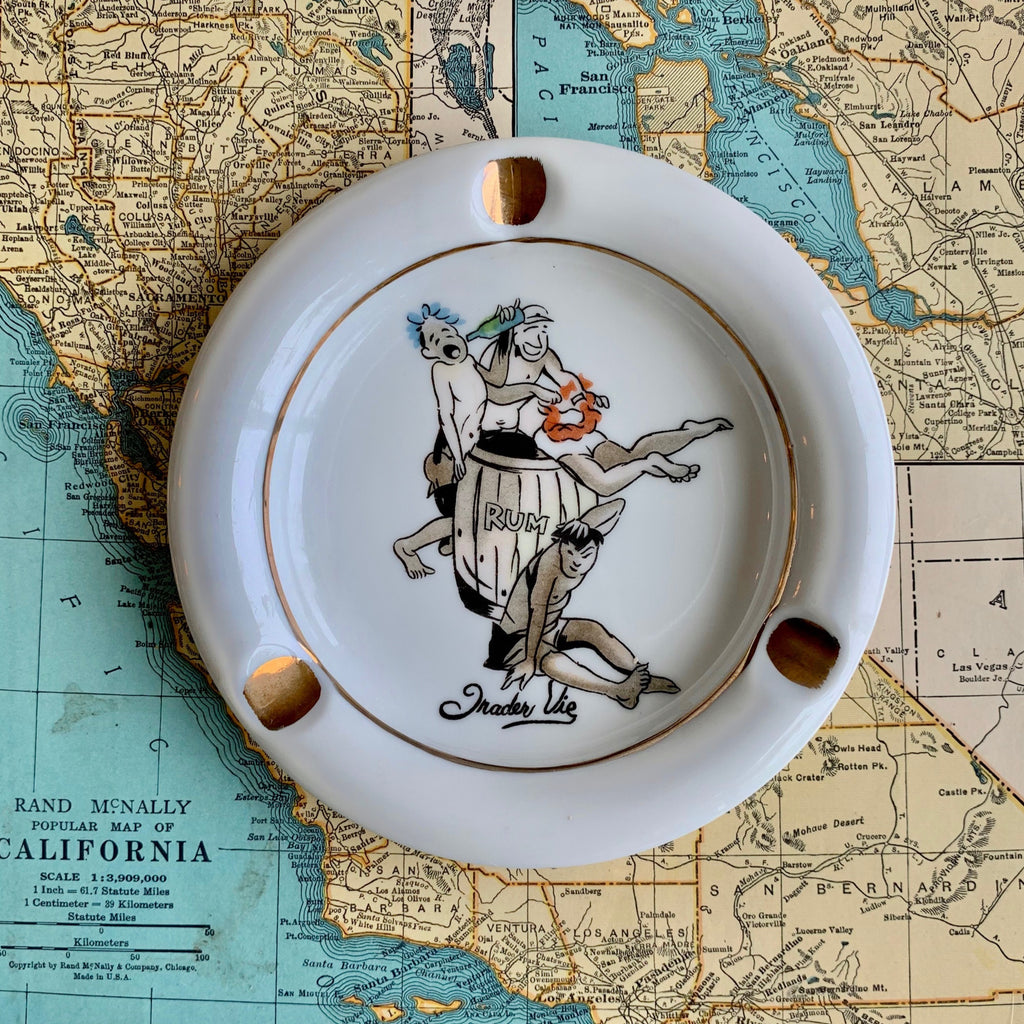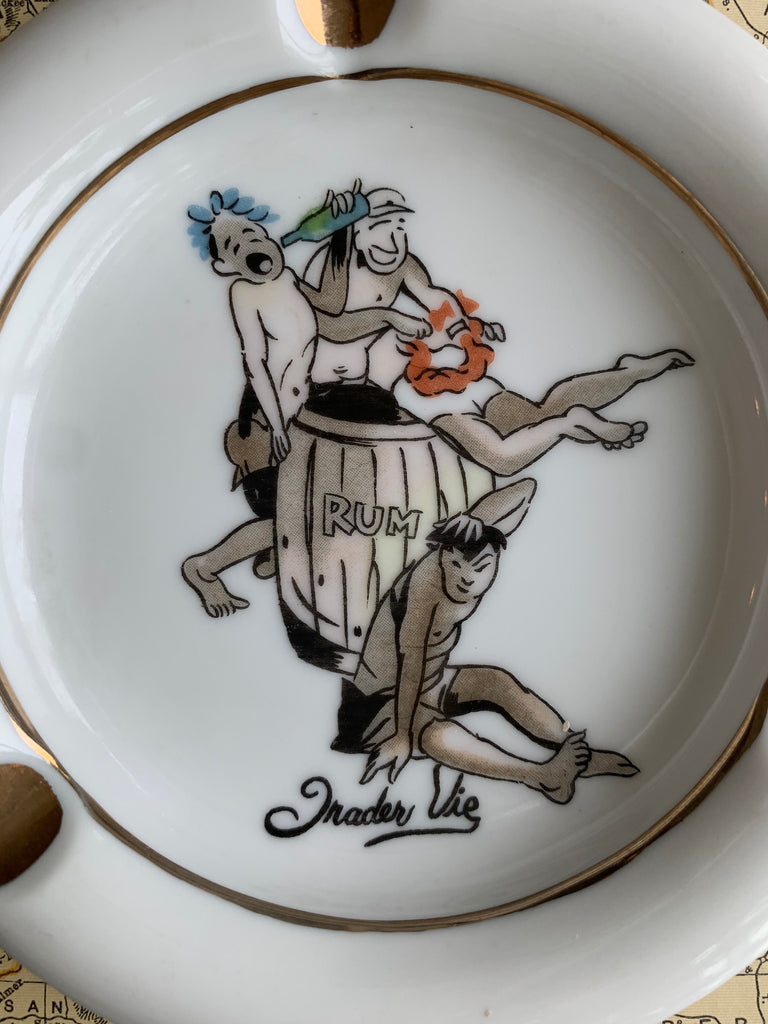 $25.00
VINTAGE ASHTRAY | TRADER VIC'S
Victor Jules Bergeron owned a grocery store in Oakland, California and his son, Victor Jules Jr. grew up loving the food business. In 1934 Victor Jr went to the South Seas and immersed himself in island culture.
He returned to California and created the legendary Trader Vic's Restaurant. 
llustrated with 4 happy, rum-drunk patrons.
Own a little piece of California history. Perfect condition. 
MEASURES: 5"